Charleston Mobile Massage Therapist & Wellness Coach
---
What is Girl Friday Wellness?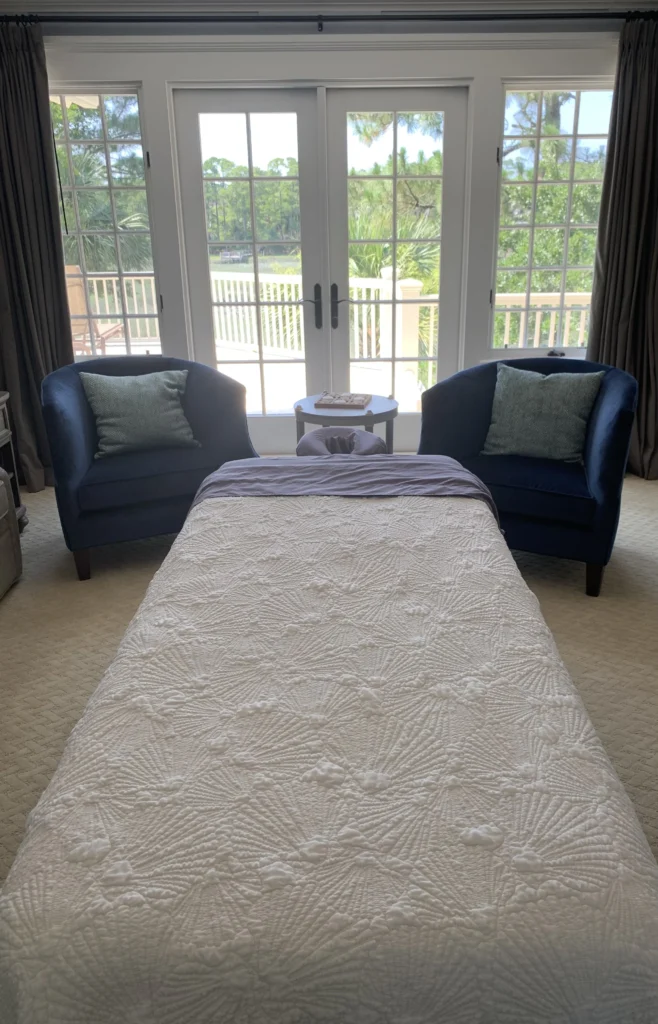 Mobile massage therapist & wellness coach serving the greater Charleston area.
Are you seeking stress relief, pain management, relaxation or flexibility improvement? Or are you simply searching for ways to enhance your overall wellness? Look no further, as I am here to help you achieve your goals! Through an integrative approach using various techniques, I will help create a positive impact on your journey of wellness.

It's a busy world. Balancing the demands of everyday life often leaves little room for self-care. That's why I offer a convenient solution – I bring an all-inclusive service directly to your doorstep, ensuring convenience and accessibility for your wellness needs. Experience the luxury of enjoying my integrative services in the comfort and privacy of your own space. I bring everything needed for a personalized and relaxing massage experience, conveniently brought to your location.

You will greatly benefit from my collaborative and holistic approach, which integrates a blend of Eastern and Western techniques derived from multiple modalities in which I hold certifications, such as:
Swedish Massage
Deep Tissue Massage
Neuromuscular Therapy
Sports Massage
Myofascial Release
Cold & Hot Stones
Traditional Thai Massage
Reflexology
Reiki/Energy Work
Personal Trainer
RYT 200 Yoga Instructor
Through my extensive training and experience, I am equipped to address these conditions and tailor my therapeutic approach to meet your specific needs:
Muscle tension and stiffness
Chronic pain and discomfort
Stress and anxiety
Headaches and migraines
Sciatic nerve pain
TMJ
Sports injuries and athletic performance
Postural imbalances and body alignment
Rehabilitation from surgeries or injuries
Restoring range of motion
Fatigue and lack of energy
Overall relaxation and well-being
My goal is to help alleviate your symptoms, promote healing, and enhance your overall quality of life.
---
Schedule Your Appointment Today
---
Who is Girl Friday Wellness?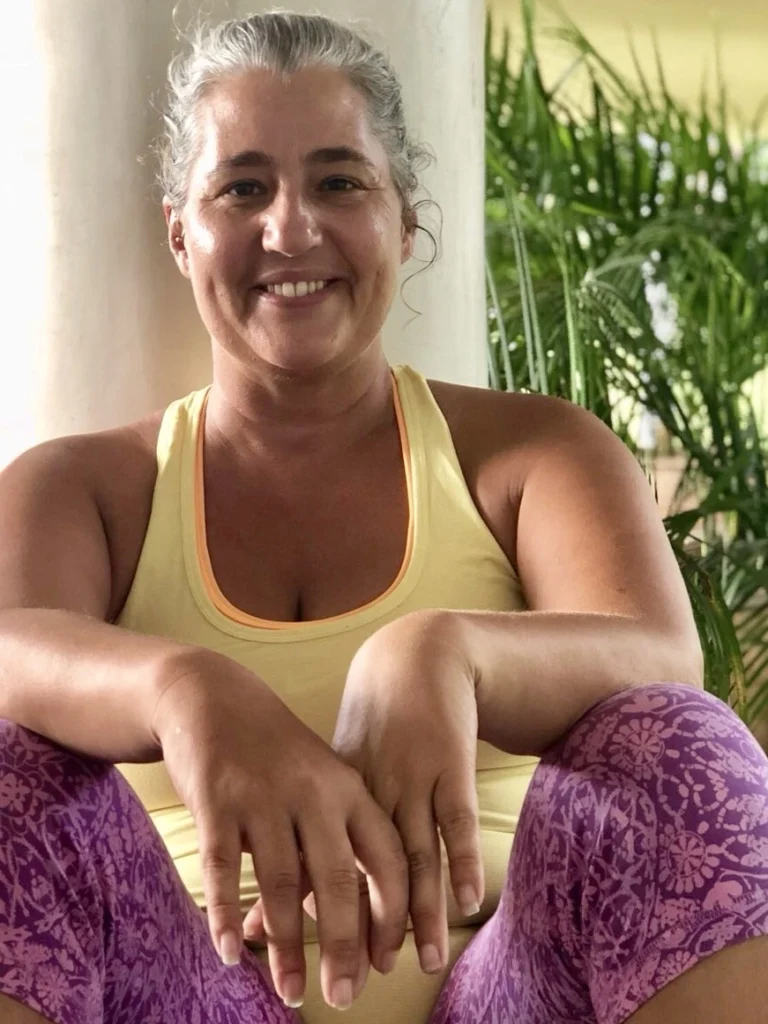 Hello there!!! I'm Christine. How are you? How is your body feeling? Thank you for visiting my website! Please allow me to take a few moments to introduce myself & share my education/training and services.

I am an independent & professional licensed mobile massage therapist, certified personal trainer, yoga instructor and nutritionist. With extensive qualifications and expertise across multiple disciplines, I am uniquely positioned to provide holistic support for your health and well-being.

3 words I would use to best describe myself: intuitive, empowering and nurturing. After having a strong calling to be more of service in 2015, I enrolled in a 910 hour massage program at the Ann Arbor Institute of Massage Therapy and graduated in 2016. In 2019, I relocated to Charleston, South Carolina. In my free time, I am connecting with Mother Nature, giving back to the community through various volunteer programs or exploring roads less traveled with a camera in hand.

My intuitive holistic style is supported by a solid anatomy and physiology knowledge. Having experience in both clinical and Forbes 5 star spa settings, I am dedicated to providing you with a relaxing and personalized in-home massage that meets your specific needs. Indulge in the ultimate relaxation with a customized therapeutic massage delivered right to your door step, whether it's your home, office, vacation rental or hotel room.

I am looking forward to us meeting and working together to achieve your health and wellness goals!
---
Where is Girl Friday Wellness?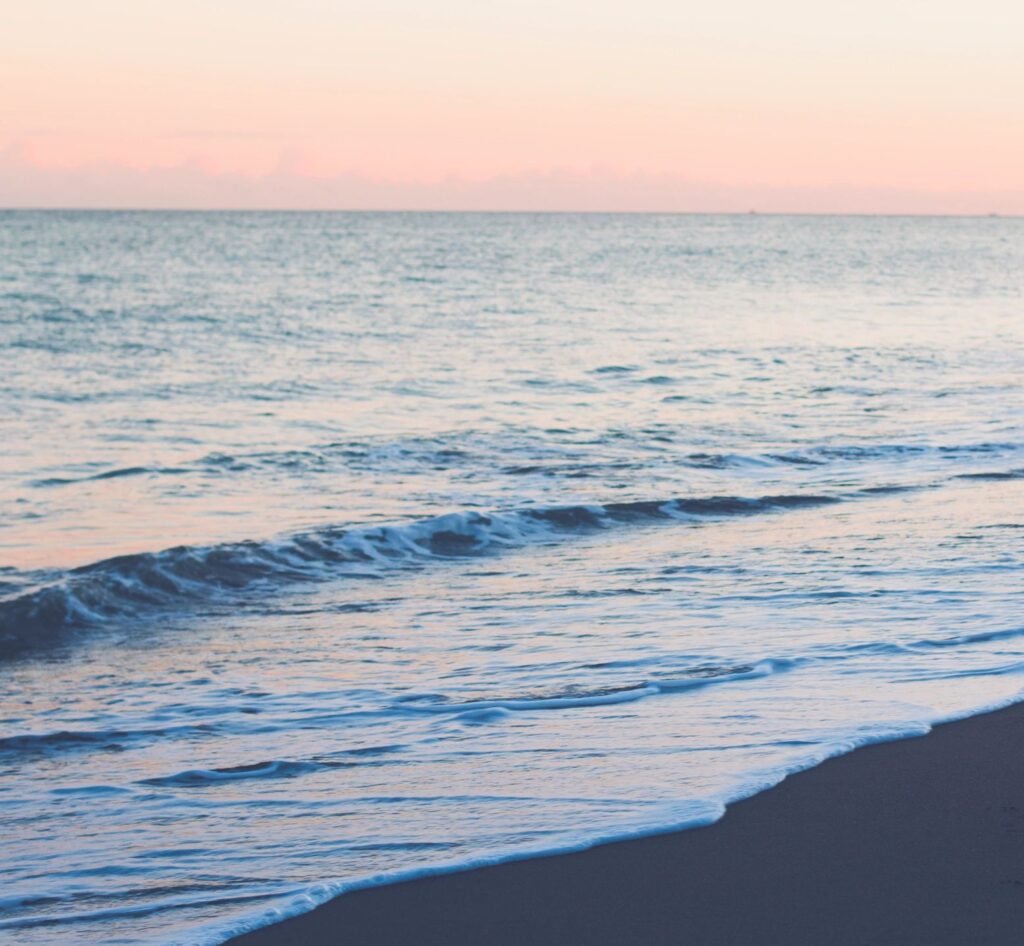 As a professional mobile massage therapist, I bring everything needed directly to you, ensuring maximum convenience and accessibility.

At no additional cost, I am happy to travel to your home, office, vacation rental, or preferred location in the following areas:
Charleston
Kiawah Island
Isle of Palms
Mount Pleasant
Seabrook Island
Folly Beach
West Ashley
Beaufort
Summerville
Johns Island
James Island
Sullivan's Island
Fripp Island
Daniel Island
Edisto Island
If you're located in South Carolina but over an hour outside of the Charleston county area, feel free to get in touch to discuss a reasonable travel fee.
---
Schedule Your Appointment Today
---
Testimonials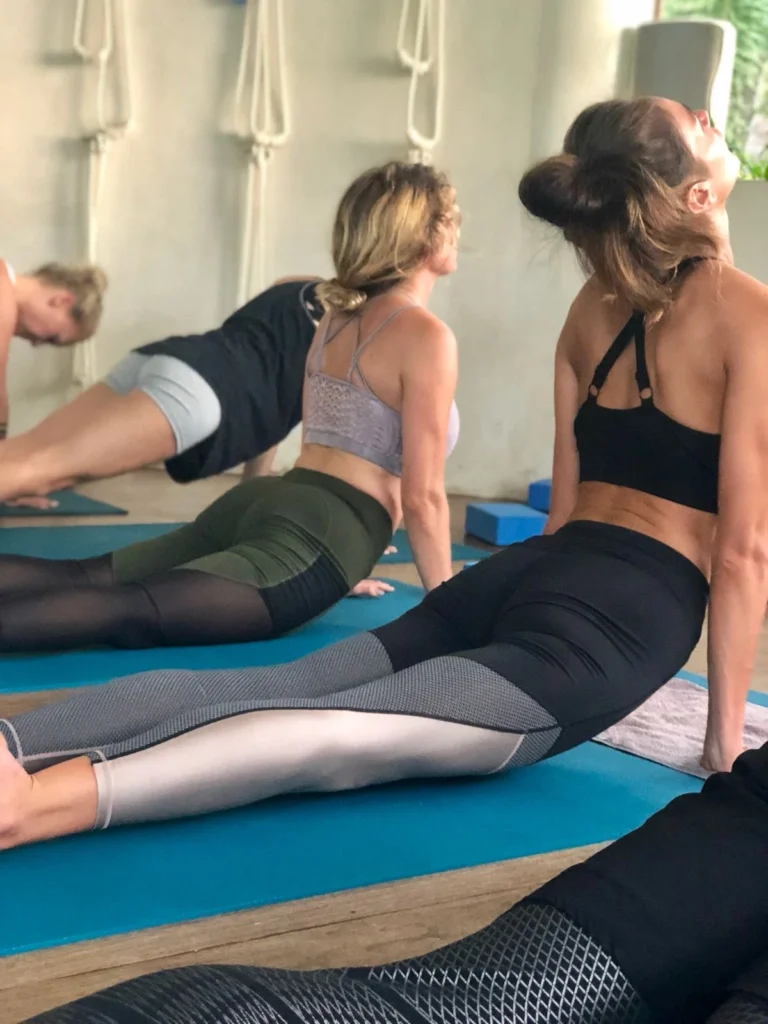 If you are wondering why you should choose me as your massage therapist and/or wellness coach, there's no better answer than to ask people I've had the privilege of working with. Here is a collection of testimonials people have shared on Google:
Kimberly Wilms
October 23, 2023.
I wish there was a higher rating than 5!! Christina is absolutely amazing masseuse and person . She explains everything she is going to do and puts you at total ease. She has an amazing ability to know exactly where you need therapy. Can't recommend her enough. 😍
Courtney Francisco
August 21, 2023.
Booked it for the bride on a bachelorette party weekend. She came to the air bnb. The bride said it was the best massage of her life!!!
Lisa Lathram
August 1, 2023.
Christine was awesome. We made arrangement to meet us at our Kiawah Island vacation rental. She gave massages to myself and my daughters (6). She spent a generous amount of time, customizing each massage to all of our needs. A+
Cayle O'Brien
July 11, 2023.
Christine was absolutely wonderful!! Her energy was great and made us all feel comfortable. Would definitely recommend Christine to anyone!
Gina M Angelini
April 9, 2023.
Christine gives the very best 2 hour massage!! I have ever had! She really knows every part of your body and how it works. She is always on time and is very respectful. I recommend Christine to anyone who wants to relax and have a unique experience. Do not hesitate to contact her for a Amazing Massage! 5 stars 🌟 🌟🌟🌟🌟
I booked Christine for a surprise at-home couples massage for my fiancé. Given she's one person, our massages were scheduled back to back, which wasn't an issue for us. She was extremely professional, kind, and accommodating and did a wonderful job at tailoring each of our massages to what our bodies needed as well as our personal preferences. She also performed few techniques that we had never experienced before with other masseuses, but each really helped relieve various areas of tightness/discomfort we were experiencing. Overall, we both ended our sessions feeling relaxed and rejuvenated, and would highly recommend her services!
Hope Mishlan
February 2, 2023.
Christine was amazing! Prompt, attentive to my needs and very personable too. She reached out to confirm the appointment and I was so impressed with her service that I have already scheduled with her for next month! Highly recommend!
Scott Green
January 20, 2023.
The service was excellent! True professional who helped improve my physical status.
Julie Heisel
September 9, 2022.
I had my first massage with Christine last weekend, and I haven't felt this good since before Covid! Christine is very professional, knowledgeable, and tailored the experience based on my needs. I will be setting up regular sessions to keep my body in a good place.
---
Frequently Asked Questions
How should I prepare for my session?

For massage appointments:

Being freshly bathed is preferred.
Please be certain to properly hydrate before & after our session.
Your last meal being an hour in advance of your session.
Communicate your needs. As much as I would love to, I'm not a mind reader. I will check in periodically regarding pressure, but ultimately, you will need to communicate your specific needs.
Relax!!! One of the easiest ways for us to reduce stress is by taking those long, deep breaths.
What does "all inclusive on-site service" mean?

For Massage services: Everything that is needed, I will bring to your home/office/vacation rental/hotel room. I will supply the table, linens, oil, and music.

For other Wellness services: I ask that you have your own yoga mat. Any weights, kettlebells, bands, etc., I will bring to your location.
What should I wear?

For table massage appointments: You will be asked to undress to your level of comfort and lay under the linen sheet. This means you may be fully undressed or keep your undergarments on. Whatever makes you feel comfortable. You will remain covered by a linen sheet (referred to as a "drape"). The art of draping will protect your modesty, while still allowing access to the areas I am working on.

For Thai massage and all other wellness services: Please wear something that you can comfortably move and stretch in; such as yoga pants, gym shorts and a t-shirt.
What kind of oil or lotion do you use?

On the body, I work primarily with Coconut oil. On the feet, I use a foot cream. If you are needing a nut free oil, Jojoba oil is a perfect alternative. I typically don't infuse the massage oil with any essential oils. However if you are interested in aromatherapy, please let me know. I would be delighted to custom blend an oil for you using therapeutic grade essential oils.
How much space do I need to provide for an on-site massage?

I prefer a minimum 5 foot by 7 foot clutter free space. This will allow plenty of room to work comfortably around the massage table. In addition, I respectfully request a place where I can wash my hands before and after your session with soap and water.
Do you offer couples massages or massages at meetings, events, trade shows and bridal parties?

Absolutely. There are two options. I can work solo and each massage is performed back to back. Or with advance notice (2 weeks or more), another female therapist will work alongside of me performing each massage simultaneously.

For parties larger than 5 people, please reach out so that we may discuss customized options for your group.
Besides Massage Therapy, what other wellness services do you offer?

I've always been a student of life. And, still am. Throughout my life, I have studied and am certified to coach/lead/teach the following:

One on One or Group Yoga
One on One or Group Personal Training
Reflexology
Reiki/Energy Work/Chakra Clearing & Balancing
Sound Baths
Guided Meditations
What type of payment do you accept?

I accept cash, check, Venmo and credit cards (processing fee not included when using a credit card).
How do I schedule an appointment?
---
Pricing
Customized Therapeutic Massage
90 Minutes
---
Tailoring your massage to address your specific needs.
All inclusive on-site service (I will supply everything needed).
I will arrive 10 – 15 minutes early to set up.
Therapeutic holistic approach.
Helping you reach your health and wellness goals.
Customized Therapeutic Massage
2 Hours
---
Tailoring your massage to address your specific needs.
All inclusive on-site service (I will supply everything needed).
I will arrive 10 – 15 minutes early to set up.
Therapeutic holistic approach.
Helping you reach your health and wellness goals.
Customized Wellness Coaching
TBD
---
Tailoring your session to address your specific needs.
All Inclusive on-site or virtual service (You need a yoga mat).
I will arrive 10 – 15 minutes early to set up.
Therapeutic holistic approach.
Helping you reach your health and wellness goals.
---
Get in Touch
To schedule your in-home customized therapeutic massage, please contact me directly. I will be delighted to assist you in finding a convenient date and time that fits your schedule. Whether you prefer a daytime, evening, or weekend appointment, I am committed to accommodating your needs. Contact me today to schedule your session and embark on your journey of relaxation and wellness.

I am looking forward to us meeting and working together to achieve your health and wellness goals!